Its time to make the shift
In January 2020, if your business is running Windows 7, it will be at significant risk. The loss of support will increase the likelihood of security breaches, causing loss of productivity and revenue.
Currently, 55% of small and midsize businesses are slightly aware or unaware of Windows 7 end of support and under 30% have a formal plans in place.*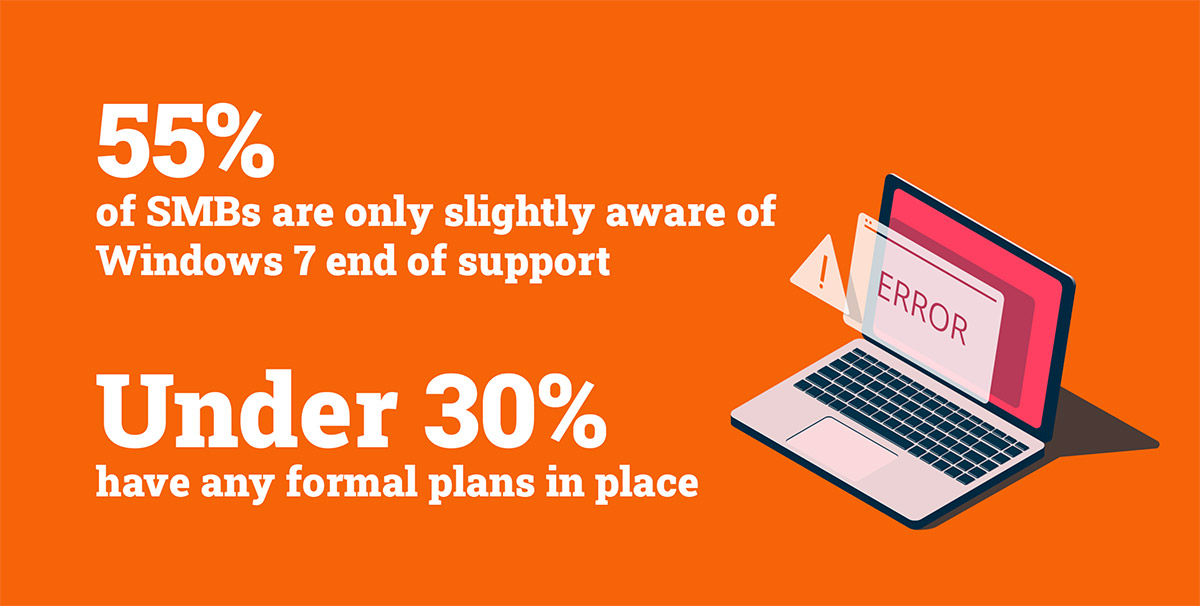 Consider the risk for a moment, what is your business doing to mitigate a potentially critical issue?
Companies shouldn't suffer through lack of support or budget. We are here to help businesses like yours migrate to a secure end-to-end environment. From securing all your devices, to migrating them to the most productive release of windows to date on HP devices, we offer enhanced security solutions and the right tools to keep your business safe.
*Windows 7 End Of Service Research, April 2018, Microsoft Corporation 25MB 25-249 seats; MM/ENT 250-5000+ seats