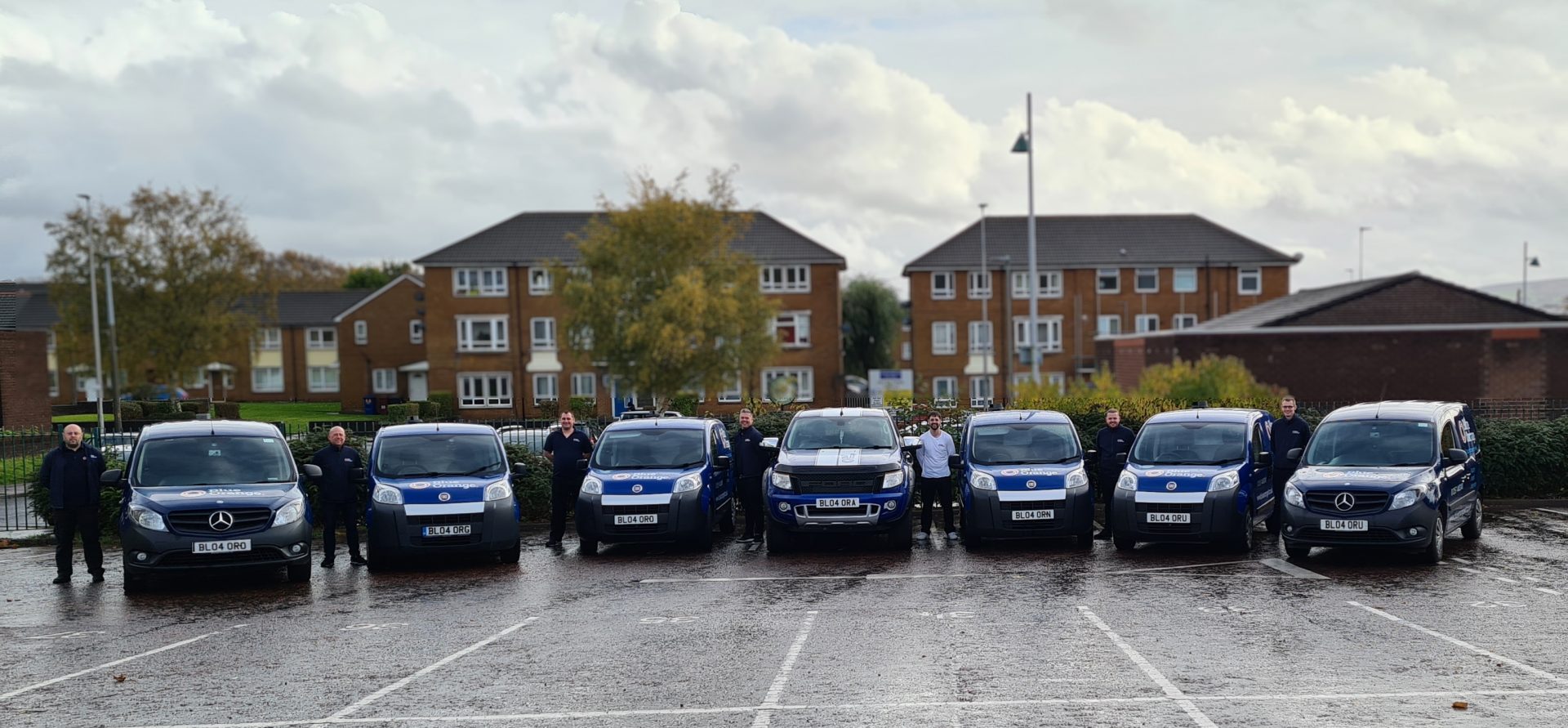 Blue Orange On The Road To Further Success
Fast-growing IT specialist Blue Orange, is moving into top gear after expanding its vehicle support fleet to fuel additional business success.
The company is on course for a record-breaking year despite the Covid crisis – aiming to double its multi-million-pound turnover and bolster its skilled workforce as part of an aggressive growth strategy.
Adlington-based Blue Orange now has a £70,000 expanded vehicle fleet and is recruiting five new members of staff, as it plots a path to £10m in turnover over the next few years.
The business specialises in remote and on-site IT services as well as hardware supplies, to businesses, schools and colleges throughout Lancashire and beyond.
Spearheaded by Managing Director, David Silous-Holt, Blue Orange has a fleet of seven vehicles (up from four) and over 30 staff.
"Four years ago turnover was around £1m and we reached £4.2m last year with more success in 2020. Staff and support infrastructure such as the extra vehicles are instrumental in our continued growth," he explained.