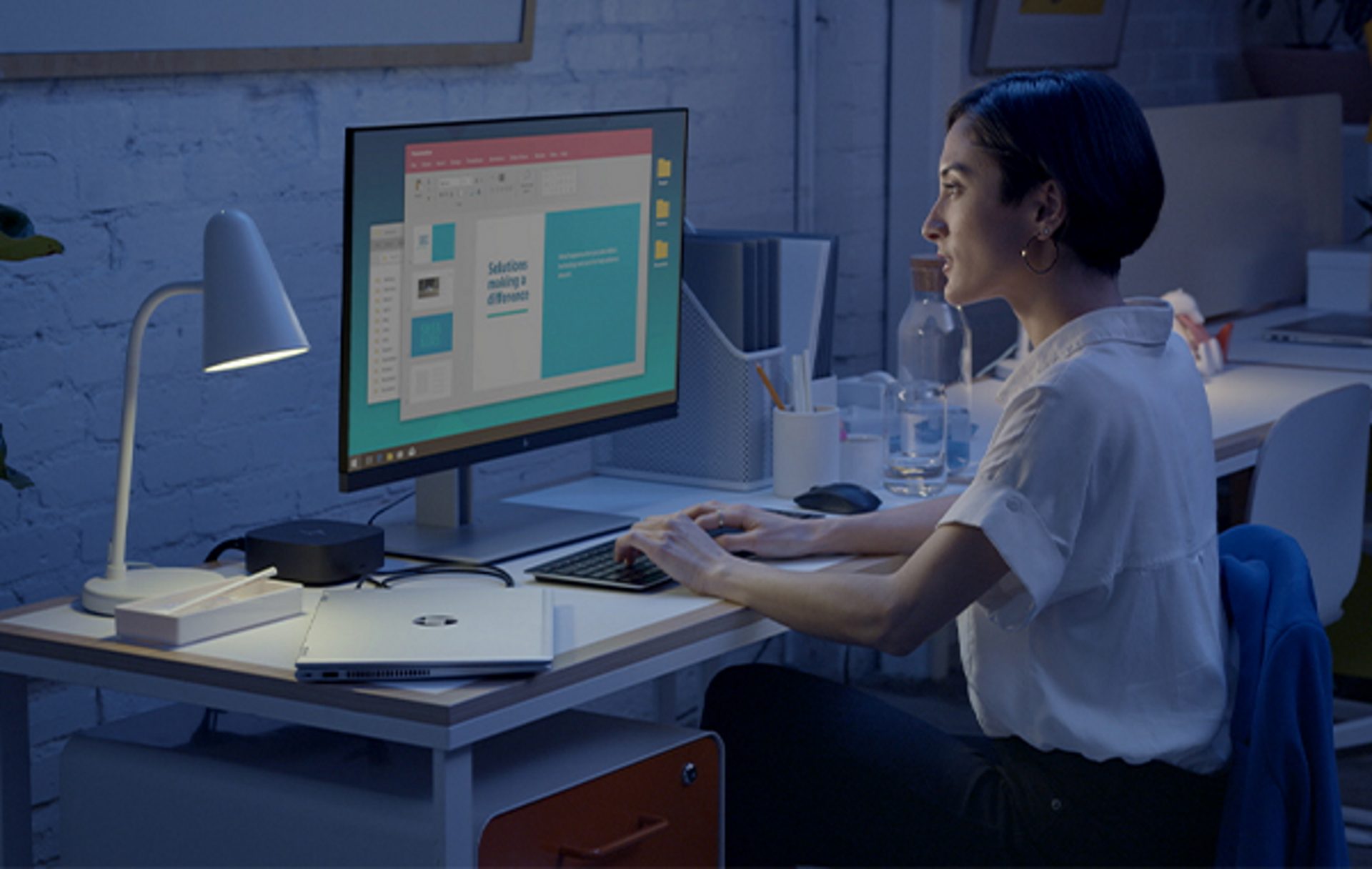 Blue orange shines bright with HP partnership
IT specialist Blue Orange has developed an illuminating new partnership with tech giant HP so customers can take advantage of the latest low blue light monitors – to ease eye strain for more comfortable viewing.
The two parties have joined forces as part of a 'See Clearer, Work Smarter For Longer' project, spearheaded by HP's acclaimed monitor range, featuring always-on blue light filters.
"In today's flexible working world, people are working in different locations at different times of the day where eye strain can be a problem," says Blue Orange MD David Silous-Holt.
"We want more of our customers to discover the comfort of HP Eye Ease with the company's first built-in, always-on blue light filter comfort monitors. Users can keep their eyes comfortable while working with the built-in, always-on filter that presents vibrant screen colours while reducing potentially harmful blue light."
He added: "The HP E-series monitors deliver the perfect view. They come with four-way adjustability so users can find their sweet spot and forget about neck and back pain. Higher, lower, tilted, portrait or landscape: personalise the view according to what works best."
The HP E-series monitors are crafted with 85% recycled materials where packaging is 100% recyclable. They're also built to save energy, making it easy to care for the environment while people work.
Blue Orange is on course for a record-breaking financial year despite the Covid crisis – and is aiming to double its multi-million-pound revenue over the coming years through an aggressive growth strategy.
Lancashire-based Blue Orange specialise in remote and on-site IT services as well as hardware supplies, to companies, schools and colleges throughout the country. The company is planning to embark on its first ever acquisition trail this year, as well as continuing to win new business.
Silous-Holt concluded: "The last 12 months have been tough but very successful. Working closer with HP will help us further develop and grow our client base."