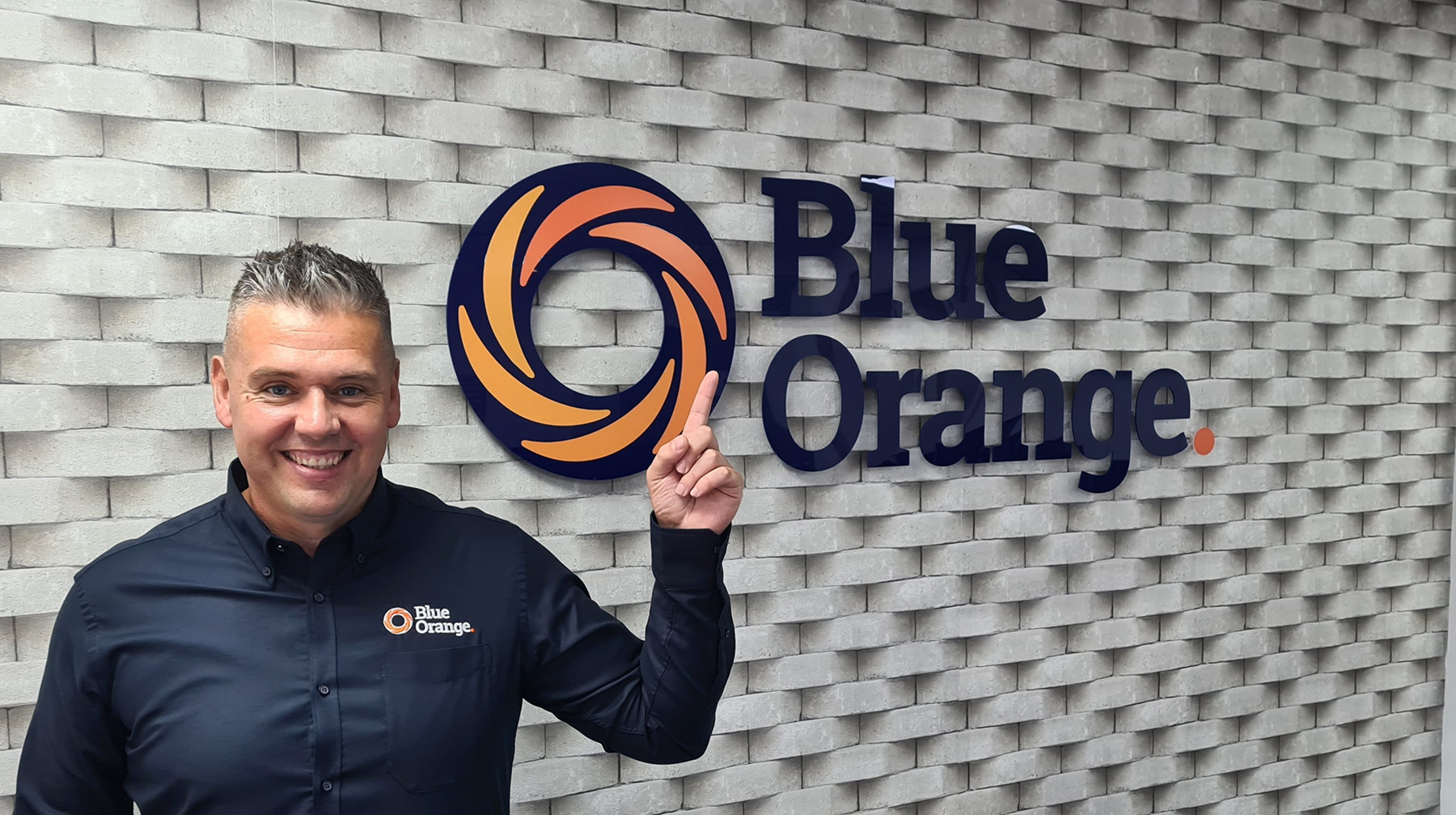 Record Growth As Blue Orange Plots £10m Sales Surge
Fast-growing IT support and supply specialist Blue Orange, is on course for a record-breaking year of success despite the Covid crisis – aiming to double its multi-million-pound turnover and expand its skilled workforce as part of an aggressive growth strategy.
Big name clients such as Nandos have propelled the Lancashire-based business to new heights of success even during the worst recession in modern memory. The company is planning to go on the acquisition trail and combined with continued sales growth, is aiming to hit £10m in turnover over the next few years.
Blue Orange specialise in remote and on-site IT services as well as hardware supplies, to businesses, schools and colleges throughout Lancashire and beyond. The company's ethos is based on integrity, honesty, agility and a fun working environment for its highly experienced technical, advisory and dedicated sales teams.
Spearheaded by Managing Director, David Silous-Holt, the company was formed 13 years ago. Blue Orange has grown rapidly in recent times and is set to hit £5m in turnover this financial year, up around 25%.
Around 100 clients are serviced from its Adlington HQ which is a former bank, complete with a walk-in safe! Many long standing customers have remained from day one.
"We've worked hard to create the right culture for our staff and customers and we're about 95% of the way down that journey in terms of our vision."
David says three new engineers were recruited just before lockdown to accommodate additional growth, with plans to further expand the 30-strong team (including sub-contractors) next year and beyond.
"Four years ago turnover was around £1m and we reached £4.2m last year and it could have gone higher but we want to focus on more than just revenue. Customer satisfaction followed by longevity and profit are much more important."
He highlighted: "There's no doubt Covid had an impact on our Q1 but we actually grew our profit in the height of the pandemic which is an amazing achievement, thanks mainly to recurring revenue. I'm sure things are getting back to normal. We had a storming July and August and it's not unrealistic for us to hit £10m turnover in the coming years based on sustained and profitable growth."
David explained how all profits were invested back into the business over the last three years. "We invested in staff and new systems such as a client management system for services, where 3,000 devices are monitored 24/7. Five new vehicles were added to our fleet too which followed a major rebrand 18 months ago."
David recognises technology continues to evolve in line with the way customers pay for services – much more on a monthly basis, similar to mobile phone and TV contracts. Cloud-based IT as a Service will continue to thrive.
He concluded: "I've too many proud moments but it's all about the team we are building who share our vision. Fun is important. It's very varied work and no two days are ever the same. It's all about relationships and getting the right foundations in place for us and our clients. We are still on a journey."
Ends